Couples Travel Insurance
Couples Travel Insurance: Is it time for your romantic getaway? It would be advantageous if, in addition to selecting the best restaurants and loading up on sunscreen, you took care of your travel insurance.
A comprehensive travel insurance policy will protect you against a variety of problems, such as illness and accident, pre-trip cancellations, medical crises, and item loss.
If you are travelling with another person, you can get joint travel insurance, sometimes known as "couple travel insurance." Here's what you should know.
What exactly is a couple's travel insurance?
Travel insurance for a couple is essentially joint travel insurance. In some cases, buying two different types of insurance is less expensive and more convenient.
What does "a pair" mean exactly?
For insurance purposes, insurers have slightly diverse definitions of what defines a couple. You must be over the age of 18, live in the same place, and be in a relationship in general.
However, before purchasing insurance, inquire about any additional requirements. According to Staysure, "you and your partner must have been in a relationship for at least six months to qualify for couples travel insurance."
Is travel insurance less expensive for couples?
If you get standard travel insurance, you will almost certainly receive a discount if you combine it with other policies. In any case, compare your quotes.
Couples' insurance, on the other hand, may be more expensive if specialised coverage is required (for example, due to a pre-existing ailment). This is due to the fact that the greater premium applies to both of you.
If one of you is over 65, the cost of a couple's coverage is usually determined by the oldest traveller. Having two separate plans may be less expensive in all cases. However, as is normal, consider all alternatives before making a decision.
What kinds of travel insurance are there for couples?
You can buy travel insurance for couples for a single trip or annual coverage for numerous journeys depending on how frequently you plan to travel in a year. If you travel more than twice a year, annual coverage is usually less expensive.
You must also specify whether you want geographic coverage in the UK, Europe, the world, or the US, Canada, and the Caribbean.
What does couples' travel insurance cover?
While policies differ, sufficient travel insurance for couples should include the following:
Medical costs
Assume you become ill or are involved in an accident while driving. Make ensure that the possibility of repatriation to the United Kingdom is mentioned.
Rescheduling or cancelling a trip
If you have to cancel or shorten a trip due to unforeseen circumstances.
Personal effects and luggage
If they are stolen, they are lost, destroyed, or damaged.
Personal responsibility
To protect you financially if you injure or damage someone else's property while on vacation.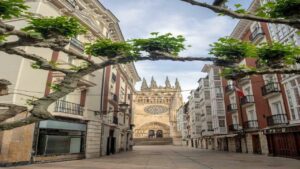 If you haven't previously purchased an ATOL-protected package holiday, you should consider purchasing a policy that will protect you if the supplier fails.
This safeguards you in the event that the travel company with which you booked goes out of business. Similarly, "Scheduled Airline Failure Coverage" protects you if the airline you booked goes bankrupt.
For the time being, it's also a good idea to double-check the scope of a Covid policy. This includes medical coverage for coronavirus, as well as travel cancellation and curtailment coverage.
Remember that unless you have specific insurance, your coverage will most likely be null and void in locations where the Foreign, Commonwealth and Development Office advises against non-essential travel (FCDO).
What else should we keep in mind?
Be aware of the financial constraints for claims and the deductible—the amount you'll have to pay if there is a claim—with all travel insurance policies.
Check to determine if a couple's travel insurance deductible is per person or per policy. Think about how much you'd be willing to pay to defend yourself in court. Examine the financial limitations to discover if they apply to a certain individual or policy. Contact your insurance carrier if you have any concerns.
Is it absolutely essential that we go together?
Many annual travel insurance policies for couples allow you to go separately while still being insured – but check the tiny print!
"With our yearly coverage, you must take out the policy jointly and begin on the same day," Allianz Assistance explains, "but you can travel individually throughout the insurance year."
How can I get the cheapest couple travel insurance?
Compare policies from various companies to find the best travel insurance for couples, including you and your mate.
The cheapest policy is almost probably not the best overall coverage. Making a decision only primarily on pricing may prove to be a mistake if you need to submit a claim.
The post Couples Travel Insurance appeared first on https://gqcentral.co.uk