Video Marketing for Local Businesses
Video marketing for local businesses connects with your viewers incredibly well. This format engages most of the human senses. Aside from raising awareness about your business, it can promote other marketing aims. Of internet users in the US view online video material on any device.
This illustrates the broad availability of video consumption. As a local business, including video in your marketing efforts, is essential. Even if your business is booming now, you'll need to stay ahead of your competitors. With video marketing, you'll accomplish your goal.
Users consume daily and on many platforms for internet information. Social media services like Instagram and YouTube have helped popularise video, too. Most people first learn about a business or product by watching a video [1]
Benefits of Video Marketing for Local Businesses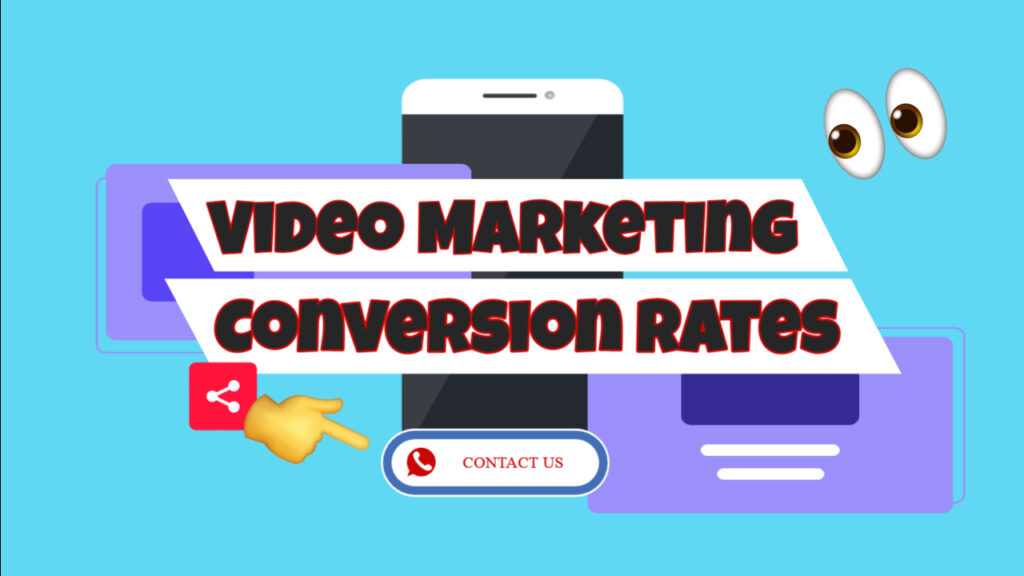 It's critical to understand the benefits of video marketing, whether you're a small business owner or marketer.
Attracts new customers
A video is an excellent tool for increasing awareness of your brand and thereby attracting customers. [2] Regardless of whether these clients are locals or tourists, releasing entertaining videos can help your business grow. Creating and sharing high-quality movies is no longer a luxury reserved for large corporations. As a small or local business, you can share material online via social media sites.
Builds trust and loyalty
People frequently favor businesses in which they have confidence. Effective video marketing initiatives can significantly benefit you as a marketer or business owner. People may easily connect with a brand through films, which influences their decision to purchase or use the products or services.
Reveals personality
Unlike blog posts and articles, video engages the senses actively. A video is far easier for a potential customer to connect with than a written one. You may actively communicate your individuality as well as the personality of your business through video sharing. People want to see the human side of a business, and video enables you to do precisely that.
Explains your offerings to your customers effectively
Video enables you to demonstrate and inform. Additionally, this structure keeps consumers interested. With this in mind, you may anticipate that people will be more receptive to your message. Through video, you may demonstrate your product or service to new and existing clients, including its characteristics, applications, and how it can benefit them.
Increases conversion and sales
Conversion and sales are natural focal points of commercial practices. People are increasingly using the internet to search for offerings in their immediate region as internet use continues to expand. In addition, 64% of consumers purchase as a result of seeing a branded social video [3], so you can understand the impact on sales.
How Local Businesses Can Utilize Video Marketing
Create engaging social media content
Social media platforms provide an immediate means of connecting with and engaging with customers. You can actively and successfully contact your target audience through video sharing. Apart from establishing a fan base, it's critical to develop interactions with them. Facebook, Instagram, Twitter, and YouTube are all critical components of your video marketing tactics. The movies might range in length from ten seconds to fifteen minutes or more, depending on the platform.
Share customer testimonial videos.
Testimonials are an excellent approach to building trust in your organization. Customer reviews are critical ambassadors, and they can make or break a firm. When customers enter your store, you might kindly request that they share their experience. This contributes to the establishment of a lasting impression with other clients.
Show behind-the-scenes footage
Behind-the-scenes videos provide an inside look at how a firm operates. Individuals enjoy seeing the faces behind businesses, and this form of content satisfies that desire. For example, behind-the-scenes footage might help establish trust in the food preparation process for a local fast-food restaurant. Due to the Pandemic, people have developed a greater awareness of hygiene and other such behaviors. By showing people your procedures through video, they develop a sense of trust and patronage for you.
Create teaser videos
Teaser videos assist in building excitement for your items or services. They pique people's curiosity in what you're offering. Focus on sharing compelling buzz films about new products or services, events, and promotions as a local business or marketer.
Checklist for Videos that Connect and Convert
Contribute value
Demonstrate the team that operates the business.
Emphasize the benefits of your products or services to the customer. Quality should take precedence over quantity.
Utilize keywords throughout the captions and video transcripts.
It is critical to optimize for mobile devices.
Begin your videos with an attention grabber.
Include a call to action in your message.
Videos are an effective format for content. They assist you in effectively communicating your business's story. Whether your organization provides products or services online or not, a successful video marketing plan can make all the difference. From residents to eager tourists, the appropriate plan will keep you at the top of their minds.
References
[1] Statista. Online video penetration in selected countries 2018
[2] Animoto. 2018 state of social video: Consumer trends
[3] Tubular Insights. 64 per cent of consumers purchase after watching branded social video content.
The Complete Guide to Video Marketing for Businesses in 2021
We published a comprehensive guide on video marketing earlier this year. We covered everything from what video marketing is to video marketing ideas, recommendations, and more in that book. However, in honor of the small business week, we'd like to share a guide written exclusively for small enterprises. Table of contents: We'll provide small business owners with actionable video marketing guidance in this guide. We'll discuss the advantages of incorporating video into your small company's marketing. Additionally, we'll offer ideas and demonstrate how to get started on a shoestring budget and in a short amount of time. To navigate to a specific section, click through.
The Power of Video Marketing
While video is effective, it may be costly. Those days are over—affordable video marketing/production for small companies is here.
Conducting interviews with professionals and influencers is an excellent approach to providing genuine value to your audience. Additionally, this form of video marketing is an excellent method to establish oneself as an authority in your industry. Additionally, it aids in the development of trust with your target market by utilizing the power of social proof.
Reality films are one of the most effective (and simplest) methods of introducing prospects to your environment. To establish a successful firm using attraction marketing, you must first know, like, and trust your customers. And peppering actual videos with them is an effective method to accomplish this. Additionally, you've surely noticed that everyone enjoys reality television. Humans are inquisitive creatures. As a result, it's simple to draw your visitors in by providing them with a glimpse into your daily life.
Apply for business awards.
There are various business awards for which you may apply, and if you win, it will help spread the word about your firm in the community. Additionally, local magazines occasionally rank businesses or compile a list of popular businesses—another excellent approach to promote your brand. Therefore, keep an eye out for the newest awards or rankings in your market to ensure you don't miss an opportunity to showcase your brand.
Types of Video Marketing
These are just a few of the most prevalent methods of video content marketing used by small businesses to promote their products and services to the world.
Video content is gaining popularity because it is engaging, entertaining, and relevant to the target audience. Youtube videos, explainer films on company websites, and other videos gather a growing audience each day. As a result, the percentage of consumers who choose to watch a video guide rather than read a written guide grows. As a result, incorporating video marketing into your marketing activities enables you to reach a broader audience.
Before you begin generating videos, it's a good idea to familiarise yourself with the types of videos that can help you expand your business. Consider the following 13 types of video marketing.
How to Start Video Marketing Today
Are you a small business owner or marketing representative looking to expand your brand's video marketing opportunities?
Call EZi Gold Today to get started creating quality video content tailored to your specific needs. We're excited to assist you in creating your first marketing video!
If you're ready to begin creating the best video advertisements for your organization, we can assist you! We can assist you with video marketing SEO, developing a video marketing plan, and much more. Our staff has more than two decades of expertise assisting businesses just like yours in their growth. Therefore, contact us today to begin incorporating video into your marketing approach.
Now that you're familiar with the types of films that can help you expand your business, let's go through the steps necessary to start video marketing.
How to Create a Small Business Video Marketing Strategy
Customers now, more than ever, want to know precisely where and from whom their products and services originate. Thus, it is critical to educate your audience about your business's owners and staff. A straightforward small business video marketing strategy is to create show "intro" videos featuring the show's core personnel. Whether it's a quick question and answer session, quick, interesting facts, or simply having your employees respond to one humorous question, your customers will appreciate and commend the addition to your marketing approach. Additionally, video content can be shared on social media, utilized as promotional collateral, or integrated into your content.
Starting a video marketing plan as a small business can feel intimidating. That is why we sought guidance from our network to instil confidence in you as you begin. When introducing a new marketing channel, it's critical to remember to establish goals, generate valuable content for your target audience, and maintain brand consistency. And, as always, monitor your campaign's results to determine what worked and what didn't so you can refine your strategy for the next time.
Creating the optimal video marketing strategy for a small business is a stressful process. As a result, I prepared this video marketing advice for small business owners on a shoestring budget who want to avoid missing out on leads. You must ensure that the video marketing plan you employ is directed at your intended audience (customers) and conveys your message effectively. Today, small firms use various kinds of video marketing to acquire a competitive edge in the market.
Summary: Video Marketing for Businesses in 2021
A summary of video marketing for businesses in 2021 is as follows:
Determine your target market and the objectives you wish to accomplish. Prepare your budget and identify any obstacles in advance. Select a video format and a publication platform. Create a compelling concept. Identify and overcome creative obstacles. Select a key performance indicator to gauge the success of your video. Produce your film and keep in mind to steady your shots and to keep them well lit.
Try These Video Marketing Tips for Small Business
Video marketing is a time-tested method that is gaining popularity. However, a well-executed video strategy can assist you in establishing and maintaining a strong consumer base for years to come. Hopefully, these video marketing strategies for small businesses have gotten you started in the right direction. With minimal effort, you can get a significant return on your investment.
One of the primary reasons small businesses do not use video is that they believe it is too pricey. However, video marketing does not have to be expensive. In this section, we'll discuss how to create films for your business on a shoestring budget.
After providing you with some video ideas that can assist your small business with stardom, allow us to conclude by providing you with some helpful video marketing suggestions. Here are five practical methods for growing your company through video marketing.
Statistics About Video Marketing For Small Business
If you're a fan of small company marketing, you're already aware that video is trending. If you're still not convinced, the video statistics below will persuade you to include video in your organization. The following video marketing statistics are taken from a HubSpot post that identifies many significant video marketing trends:
55% of individuals absorb video content in its entirety. 2016 (HubSpot)
43% of Americans desire more video material. (2016) (HubSpot).
When you employ video marketing to promote your small business, particularly small local businesses, you are doing yourself a great favor — as the figures demonstrate. Finally, not only are videos more likely to attract your audience's attention, but as the numbers above demonstrate, that audience is substantially more likely to purchase your products if you give them videos regarding what you're offering.
After reviewing the aforementioned video marketing statistics for small businesses in 2019, it's clear that video content has a bright future and will continue to exist. It does not require a large budget or outsourcing. All you need to do is develop something unique, think creatively, publish your material on both popular and lesser-used channels, and target the right individuals. Not only for marketing purposes but also the sales process.
The Difference Between Video Marketing and Video Advertising
One issue that may be impeding progress is the erroneous belief that video marketing and video advertising are synonymous. They are, in fact, quite dissimilar. Here's a quick breakdown of the distinctions between video marketing and video advertising:
Video marketing is the process of incorporating video content into websites, landing pages, social media, and email campaigns to inform, educate, and engage visitors.
You Need a Video Marketing Strategy — What is THAT?
Variety, as the proverb goes, is the spice of life. Variety is also the spice of a successful marketing strategy. To effectively create your brand and distribute your message in a genuine and long-lasting manner, you must use several digital and non-digital tactics. Our marketing professionals are specialists at developing a comprehensive and tailored approach for each of our clients, but one component that we commonly recommend is video marketing. Videos are fascinating and eye-catching, and they let you connect with your viewers on a personal level. Of course, the quality and strategy of your films will decide if they achieve fantastic results, which is why tracking your metrics is critical. Make the most of your video marketing money by following these guidelines.
The most recent internet marketing research and data demonstrate that using picture advertising and text descriptions in conjunction with video marketing is not an either-or proposition. These studies demonstrate that the most effective marketing strategies mix the power of images, text, and video. Without a motion picture and a narrated audio announcement, no marketing effort is complete.
The term "augmented reality" refers to movies or photos in which a digital overlay is superimposed on whatever you are currently watching. The video game Pokémon Go popularised the technology. Although augmented reality is still in its infancy, marketers still have plenty of opportunities to leverage it in their marketing initiatives. For instance, pure cycles enable users to explore their products through the usage of ar.
You've arrived here because you understand the value of video marketing. Brands can no longer survive only on textual content and pictures. That is uninteresting and unengaging in the modern era, when consumers are swamped with live streaming, interactive 360-degree videos, and augmented reality, among other things. Believe it or not, we've entered a new year, and for many organizations, the year of video marketing is 2021.
The post Video Marketing for Local Businesses appeared first on EZI Gold.
The post Video Marketing for Local Businesses – Small Business Tips appeared first on https://gqcentral.co.uk