Vendreo Is The Fast, Safe, And Secure Complimentary Payment Solution For Online Merchants 
Lancashire, United Kingdom – Vendreo was created by a professional team with decades of payments experience, and the company is dedicated to assisting its merchants by providing strong and dependable solutions that boost their bottom line.
As an Open Banking Payment Gateway, Vendreo provides real-time frictionless direct account payments that are fast, safe, and secure, allowing you to be paid directly from your customers' mobile banking app into your corporate account with no delays.
So, reduce chargebacks and fraud while decreasing cart abandonment and improving revenue. Vendreo makes it easy to sell more items.
Direct and secure payments
Vendreo is a new, safer, and faster method of receiving secure payments.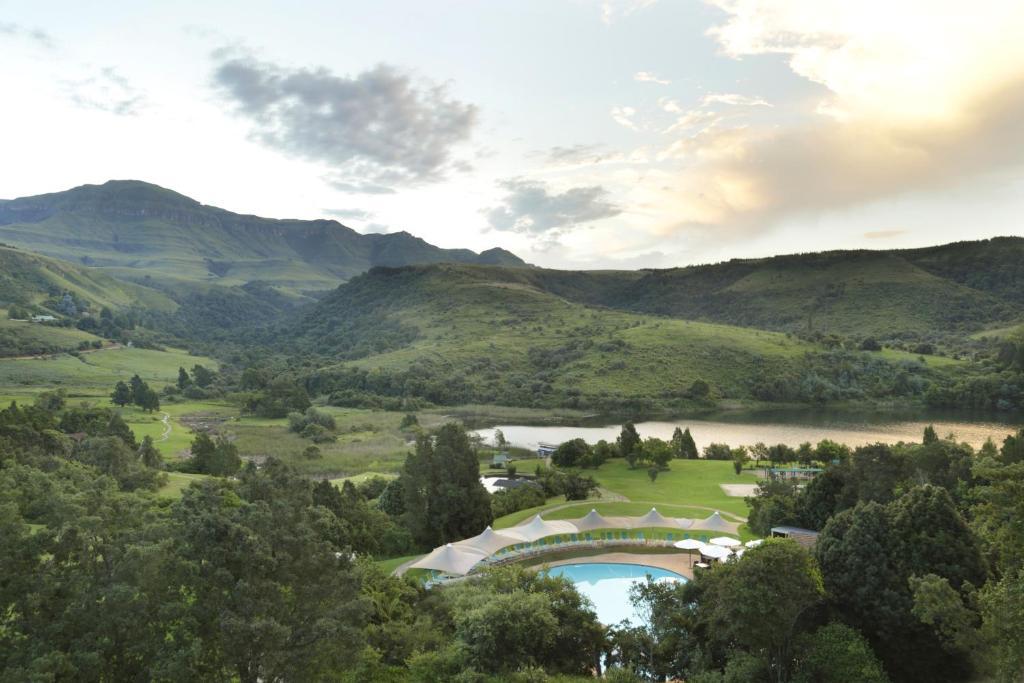 When you use Open Banking Payments, you can be confident that the payments you receive will be instant, convenient, cost-effective (due to lower transaction fees than traditional card services), and straight from the end user to the merchant.
Furthermore, because strong client authorization is required before processing any payments, fraud and chargebacks are practically prevented, providing you with a secure and trustworthy payment option.
Vendreo has proven to be beneficial in a number of areas, providing numerous benefits to both consumers and merchants:
As an alternative and complementary eCommerce Payment Gateway 
Vendreo Pay accepts single payments as well as recurring subscription payments using your clients' mobile banking app. Vendreo will then guarantee that the payment is authentic and safe using the biometric ID check done by your clients' mobile banking app.
The Vendreo Pay flow is likewise frictionless, with minimal user input and high completion ratios to offer a smoother payment transaction.
Vendreo can be utilised in addition to existing popular online payment systems such as Stripe, Paypal, Worldpay, and Klarna.
Recurring Payments 
Are you looking for a Stripe Alternative?
Vendreo Pay's recurring payment alternatives help convert one-time visitors to your store into high-value committed customers.
This is accomplished by enhancing average speed, creating predictable revenue, and providing continuing subscriptions, allowing paywalls, site access, memberships, donations, and consumables to be more easily accessible and maximising your customer's lifetime value.

Charities
You can guarantee no holding account or payment delays with single payments or subscriptions directly from the donors' mobile app to your cause.
This quick and safe method of donating to charity with Vendreo Pay also allows you to keep more of the money while being confident that you will get it immediately.
Gaming
You may receive fast, safe, and secure direct account payments with these frictionless transactions, effectively eliminating the potential of fraud.
Vendreo also enables you to link directly to your players' bank accounts and verify their ID, as well as protect and reduce issue spending by detecting new VIPs and assisting the operator in segmenting and personalising their experience.
Tickets
Vendreo Pay is one of the greatest methods for accepting ticket payments.
Vendreo, is a trusted PayPal alternative that is less expensive than card processing, ensuring that you receive 100% of the money promptly and without the risk of scams or fraud.
Additional information
To learn more about Vendreo Limited and its services, please visit its website at https://vendreo.com/.
Is Vendreo a new fintech company?
So, sort of.
Vendreo is a new firm that is disrupting the payment processing market using Open Banking payments.
However, the Vendreo team has decades of payment experience, and the company's concentration is exactly where you want it to be.
Vendreo's mission is to serve its merchants. Vendreo provides trusted solutions that boost your bottom line.
You improve your sales by expanding your payment alternatives.
Open Banking: What It Means For You
Financial services organisations have been seeking for methods to stay relevant in an age of digital transformation, with the advent of new technologies such as blockchain, real-time data, and retail banking apps. They're accomplishing this in part by introducing new fintech products known as "open banking." Open banking enables consumers to securely access their most vital financial data, such as checking accounts, savings accounts, and mortgages, through any compatible third-party fintech app. Customers can now swap banks or manage their funds from anywhere, at any time. However, open banking is more than just a convenience: it has ramifications for your personal money and security that you should be aware of as soon as possible. Continue reading for more details…


What is Open Banking?
Open banking refers to innovative fintech solutions that allow clients to use any appropriate third-party app to access their most vital financial data, such as checking accounts and savings accounts. This allows customers to swap banks or manage their funds from anywhere, at any time. In addition to making it easier to switch between institutions, open banking offers some security advantages. You can have a better level of privacy than traditional methods of handling your money by establishing your account with no one else having access to your financial information.
The Advantages of Open Banking
Open banking is the financial service of the future, providing users with unparalleled access to their personal information and data. This implies that not only can you swap banks or manage your accounts from anywhere and at any time, but your financial data can also be safely accessible by other apps. Through a single app, you'll be able to track your spending and compare rates with numerous banks. Furthermore, open banking has ramifications for your personal finances and security because it enables users to make more informed decisions. For example, if you're looking for a mortgage, you could use an open banking app to compare prices from various lenders. The most significant advantage of open banking is convenience. Users may access their most critical financial data without having to switch between apps or log into separate websites thanks to this direct interaction with other third-party apps. This makes it easy for people to manage their accounts from anywhere, at any time.
The Drawbacks of Open Banking
There are a few drawbacks to open banking that most people are unaware of. Data breaches could occur, for example, if you use an app that does not adhere to the same privacy rules as your bank. When you use an app to access your money, you are entrusting it with sensitive information such as passwords, PINs, and account numbers. If the app is compromised, you may be vulnerable to identity theft or fraud. The lack of financial regulation is another downside of open banking. It can be tough to confirm that what you see on your bank statement is what you get if there are no strong security measures in place. Finally, because the government does not regulate app developers, customers must trust the apps they use for their financial lives. This implies that, while applications may appear trustworthy to consumers, they may not genuinely have your best interests in mind.
How to Put Open Banking in Place
Setting up a new digital account with your bank is the first step in implementing open banking. The next step is to access your data using the app of your choice, whether it's Apple or Android, Google or Square. You will then be able to download transactions and review them in chronological order. We propose scheduling a session with a LendEDU professional who will help you through the steps of implementing open banking for your specific needs. Open banking isn't only about convenience and efficiency; it also provides you with increased financial security. Before introducing open banking, consider the following: – Does your financial institution provide automatic fraud alerts? If not, see if they provide any other services that could assist you avoid fraud (e.g., credit freezes). – Is there a way for me to verify my identity when I sign into my app? This is significant because most banks need two forms of identification when opening a new account (i.e., ID and address). – Does my app include privacy settings that allow me to limit who can see my data? While some apps allow this option, some do not, and occasionally even the default settings are inappropriate for everyone, particularly those under the age of 13 or those with a criminal past.
Open Banking's Future
According to a recent Accenture analysis, open banking is projected to develop tremendously in the next years, hitting $15 billion in annual revenue by 2020. However, while open banking would allow financial services organisations to increase customer retention rates, it will also put them in danger of losing market share to a new generation of fintech entrepreneurs offering more innovative and personalised solutions. One approach for banks to stay relevant during this change is to take advantage of the opportunities provided by open banking technologies. Banks, for example, might monetize their client data through targeted advice, marketing and advertising services, or IPOs (IPOs). In reality, some banks have already begun to use open banking to improve their services and boost their client image. Another critical part of open banking is ensuring your privacy is safeguarded. Open banking provides greater transparency, but with greater transparency comes greater danger, especially when data exchange with third-party apps is unrestricted. To avoid such security breaches, consumers should ensure that their personal information is kept private and secure.
Should You Make Use of Open Banking?
Although there are numerous advantages to adopting open banking, it is not suitable for everyone. It is most effective for people who only use one big bank or who have recently begun using the internet. If you already have a checking account, savings account, and mortgage with the same bank, this product is not for you. One of the primary advantages of open banking is that it allows customers to save money by switching banks or service providers. If you are dissatisfied with your current bank's services or pricing, you can easily switch. There are no fees to transfer banks: simply sign up and begin using features right away! Another advantage of open banking is that your data will be secure and private. You'll be able to access your financial data using any suitable third-party software, whether it's a phone app like Google Pay or Apple Pay or a desktop app like TransferWise or Revolut. By offering people more control over their accounts, open banking decreases fraud. This means they can detect fraudulent transactions early on and respond appropriately. Aside from fraud prevention, open banking provides customers with better visibility into their finances, allowing them to see exactly where their money is going and how much they have saved in each of their accounts. The third advantage of open banking is that applications are always improving their ability to provide personal finance information and advice. Using programmes like Acorns, which employ pre-configured algorithms to invest modest amounts of money
Final Thoughts: Is Open Banking for You?
Open banking is an exciting new technology that allows you to securely access your most essential financial data — from checking accounts to savings accounts and mortgages – via any compatible third-party fintech app. Customers can now swap banks or manage their funds from anywhere, at any time. However, open banking is more than just a convenience: it has ramifications for your personal money and security that you should be aware of as soon as possible.
The post Vendreo Is The Fast, Safe, Secure Complimentary Payment Solution appeared first on https://richcitations.org
The post Vendreo Is The Fast, Safe, Secure Complimentary Payment Solution appeared first on https://wookicentral.com
The post Vendreo Is The Fast, Safe, Secure Complimentary Payment Solution appeared first on https://gqcentral.co.uk