Membership sites have grown in popularity as a means of making money online by providing digital items or services to users. They provide you with price, support, content management, and the ability to make recurring money. A membership plugin is required to host a membership site. As a WordPress user, you are aware that there are several plugins available for almost every task you want to do on your site. However, the possibilities might be overwhelming when it comes to determining the finest plugins for developing a membership site.
Don't worry, we've got your back. We'll go through the top 10 WordPress membership site plugins to get you started. But, before we go into the list, consider what you should consider while selecting a membership site plugin.
What to look for in a membership site plugin?
A membership site plugin is a software that converts your WordPress site into a fully functional membership site. You may use a membership site plugin to safeguard your material, sell access, and manage your members from inside your WordPress site.
There are several membership site plugins available, so it is important to choose one that is appropriate for you and your site. Here are some characteristics to look for in a membership site plugin:
Ease of use:  With the plugin, you should be able to set up and maintain your membership site effortlessly.
Flexibility:  The plugin should be adaptable enough to enable you to tailor your membership site to your unique requirements.
Pricing:  The plugin should be reasonably priced. Some free plugins are available, but they generally lack the capabilities required to operate a successful membership site.
Support:  When you run into issues, you should be able to simply contact the plugin creator for assistance.
Once you've found a membership site plugin that meets all of these criteria, you're ready to start building your membership site. Now that you know what to look for let's take a look at the 10 best membership site plugins for WordPress.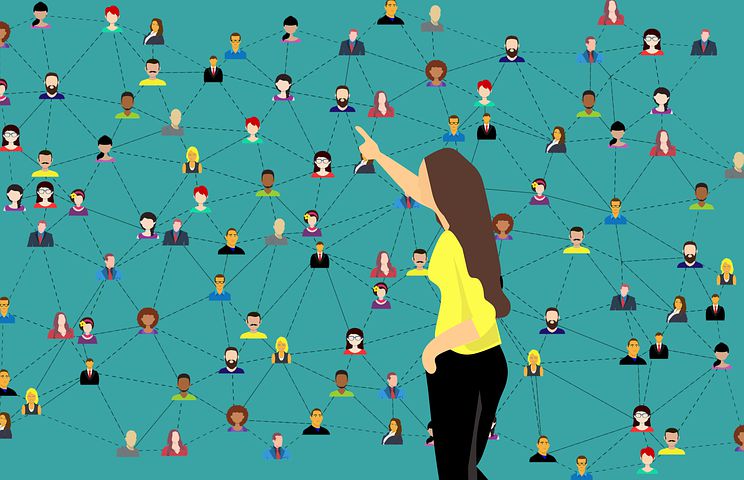 1. MemberPress
MemberPress is one of the most popular WordPress membership site plugins. It enables you to construct and maintain your membership site effortlessly, with several features to help you and your members.
Among the important aspects are the following:
Easy-to-use interface:  MemberPress offers an easy-to-use interface that makes it simple to administer your membership site.
Membership Levels:  You may set up many membership tiers, each with its own set of benefits and pricing.
Content Protection: MemberPress can protect your content so that only members can access it.
Payment Options: You can choose from a variety of payment options, including PayPal, Stripe, and Authorize.net.
Affiliate Program:  MemberPress has an affiliate program that allows you to earn rewards by recommending new members to your site.
Feature-rich: MemberPress comes with a lot of features, making it a great option for those looking for a comprehensive membership solution.
Affordable: MemberPress is one of the more affordable membership plugins, with prices starting at just $25/month (billed annually).
MemberPress is an excellent choice for anyone seeking an easy-to-use and feature-rich membership site plugin. While it is not free, the cost is fair, particularly given the features.
2. aMember Pro
aMember Pro is another membership site plugin that makes it simple to set up and administer your membership site. This plugin is jam-packed with features that will make running your membership site a breeze. Here's a rundown of some of the important features that contribute to aMember Pro becoming the finest membership site plugin:
Easy to Use: aMember Pro is easy to use, even for beginners. The plugin is designed to be user-friendly and intuitive. You can easily create and manage your membership site with this plugin.
Powerful Membership Management: aMember Pro provides powerful membership management features. You can easily manage your members, their subscriptions, and their payments. You can also protect your content with membership levels and access controls.
Flexible Payment Options: aMember Pro supports a variety of payment options. You can accept payments via PayPal, 2Checkout, 1ShoppingCart, ClickBank, and more. You can also set up recurring payments so that your members can automatically be charged on a monthly basis.
Comprehensive Reporting: aMember Pro comes with comprehensive reporting features. You can track your membership site's performance with ease. The plugin also allows you to export your reports to CSV or XML format.
Robust Support: aMember Pro is backed by a team of experts who are always ready to help you with any problems you may encounter. You can also find a lot of helpful documentation and video tutorials on the aMember Pro website.
3. S2Member
S2Member is another WordPress membership site plugin that has been active for over 9 years. And since then, it has grown to be one of the most popular membership site plugins on the market. One of the reasons S2Member is so popular is its extensive feature set. S2Member allows you to develop membership sites of any size and complexity.
S2Member has everything you need to start a membership site, such as content protection, membership administration, payment processing, and more. But it isn't all. S2Member also has several features that are not seen in other membership site plugins.
S2Member, for example, has Google Analytics integration. This enables you to monitor the functioning of your membership site and observe how your members interact with it. S2Member is a robust membership site plugin. That is just a tiny selection of the features available via S2Member. S2Member is another excellent pick for a membership site plugin that has it all.
4. Paid Memberships Pro
Paid Memberships Pro is a turnkey membership site solution with several features that set it apart from other membership site plugins.
Some of Paid Memberships Pro's distinguishing characteristics include:
Granular Control Over Material Access: Paid Memberships Pro gives you granular control over what content your members can access. Access to individual posts, pages, categories, and even custom post kinds may be restricted.
Offer Courses or Subscriptions: Paid Memberships Pro has the ability to sell courses or subscriptions. This is an excellent method to monetize your membership site while also providing further value to your subscribers. Courses may be purchased as either one-time purchases or regular subscriptions. You may also advertise your premium courses by offering free courses.
Effective Member Management Tools: Paid Memberships Pro includes effective member management tools. This includes tracking member activity, sending email alerts, and exporting member data.
Payment Options: Paid Memberships Pro accepts a variety of payment methods. Payments may be accepted using PayPal, Stripe, or Authorize.net. You may also select to make payments offline.
5. MemberMouse
MemberMouse is in a league of its own when it comes to membership site plugins. So, what distinguishes MemberMouse from the other plugins? Let's have a look at some of the important characteristics that distinguish MemberMouse.
One-click upsells: With MemberMouse, you can easily increase your income by offering one-click upsells to your members.
Drip material: You may drip content to your users so that they always have something fresh to access.
MemberMouse interfaces with a number of prominent platforms and also has extensive automation in place.
MemberMouse is one of the less expensive membership site plugins. It costs just $29 a month, which is a wonderful value for all of the features it provides.
Excellent support: If you ever need assistance, MemberMouse's support staff is always there to help. They are always eager to assist and answer quickly.
6. Wishlist Member
It has been around for a while and has a good reputation. I have used it on a few sites, and it works well.
The main features that make it unique are:
You can create an unlimited number of membership levels.
You can protect any type of content, not just posts and pages.
You can drip content, meaning you can release content on a schedule.
It integrates with many popular payment processors and email providers.
It has a number of add-ons that extend its functionality.
7. WP-Members
WP-Members has several useful features that other membership site plugins do not. Other amazing features include building custom registration forms, sending welcome letters to new users, and using shortcodes to safeguard your material.
To begin, the WP-Members plugin includes a form builder. This is significant because it enables you to simply develop and change custom registration forms without having to write anything. This saves a lot of time and makes constructing shapes a snap.
WP-Members is a lightweight plugin, which is one of its many advantages. It doesn't add any baggage to your site and is simple to utilize. It is compatible with a wide range of different plugins and services.
8. ARMember
If you want a dependable and feature-rich membership site plugin, you should certainly look at ARMember. ARMember provides the following unique features:
Advanced Custom Fields: You may build custom fields for your members using ARMember. This enables you to gather more information about your members and provides you with more control over the material shown on your membership site.
Member Profile Pages: ARMember features completely customized member profile pages. These pages may be used to show member information, photographs, and other material.
ARMember offers a private messaging system that lets users connect privately with one another using BuddyPress/Buddyboss integration. This is an excellent approach to fostering community on your membership site.
ARMember comes with full reporting and analytics, allowing you to monitor your site's performance and member activity. Detailed data on page visits, signups, conversions, and other metrics are available.
9. MagicMembers
MagicMembers' content expiry function is one of its distinguishing characteristics. With this functionality, you may configure material to expire after a particular amount of time. You might, for example, configure a post to expire after 30 days. Members can no longer access the material once it has expired. This is an excellent method for keeping your material fresh and ensuring subscribers continually see new stuff.
If you have any issues or want assistance, MagicMembers provides exceptional customer service. The crew is always prompt and eager to assist you in resolving any issues you may be experiencing.
10. bbPress
The team behind WordPress built the bbPress plugin. It is a free and open-source plugin that may be used by anybody.
The plugin was created to make it simple for you to set up a forum on your WordPress site. It has various tools that will assist you in doing so, such as establishing forums, topics, and responses.
One of the best features of bbPress is its integration with WordPress. This implies it will work with any WordPress theme or plugin. Another advantage of using bbPress is its small size. This implies that it will not cause your WordPress site to slow down.
Conclusion:
Finally, when it comes to constructing a membership site with WordPress, there are plenty of excellent plugins to select from. These are just a handful of the top alternatives mentioned in this post. However, deciding which plugin is best for your requirements may be tough with so many options. That is why it is important to do research and discover the plugin that best meets your needs. And after you've chosen the correct plugin, be sure to test it properly before releasing your membership site.
The post Top 10 Membership Site Plugins for WordPress appeared first on https://gqcentral.co.uk