Safe installation and repair.
Installing and repairing safely. We supply, install, and service! This means we'll bring your safe to you, place it where you want it, level it, bolt it down (if you want us to), show you how to operate and maintain your new safe and lock, and explain the warranty.
We will also assist you in the future if you have any concerns. We are factory-authorized to service and repair safes. We open safes and vaults professionally and on schedule, and we have vast experience operating, servicing, and repairing safes and locks.
Our delivery and installation are always covert (you don't have to ask for it). We will never arrive with large advertising logos on our trucks like our competitors do so that all your neighbours know you're receiving a safe. We also provide discrete delivery and installation of safes and vaults.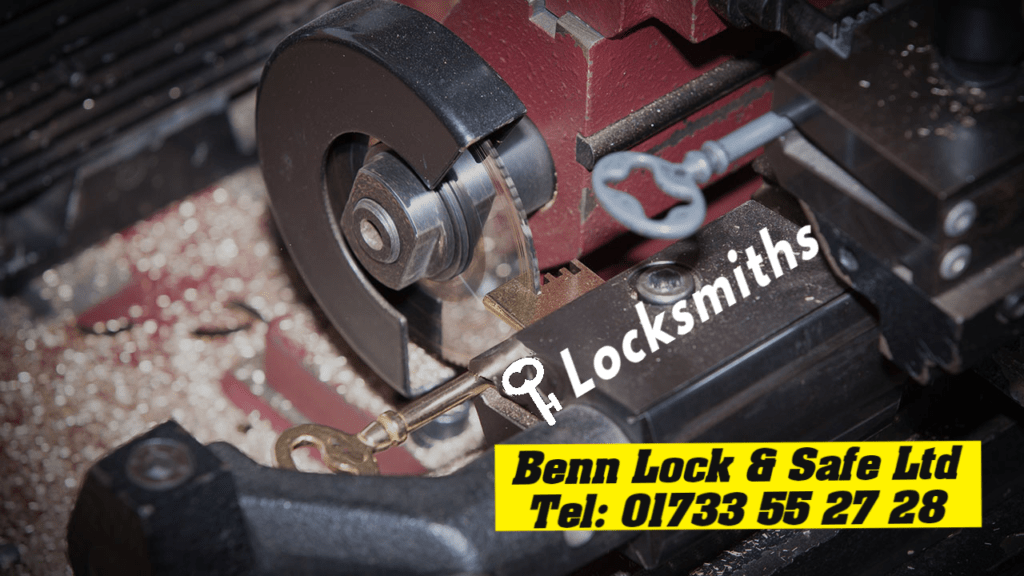 One objective is to safeguard personal property; another is to safeguard irreplaceable and expensive belongings. As a result, corporations, governments, and owners of valuable personal property seek superior safe and lock solutions.
A safe is still a dependable and extremely secure way to keep your most valuable possessions safe. Benn Lock and Safe Ltd have 45 years of experience in the safe industry, from the sale of safes to their installation and/or delivery.
Fire and burglar-resistant safes, commercial grade tl 15/30 safes, various safe locks, electronic safes, and floor and wall safes are all available. Please inquire about our safe showroom. We also provide professional, safe openings, including the opening and maintenance of existing safes; safe repairs, safe openings, and safe combination changes.
While it is possible to move a safe on your own, the operation can be challenging and even dangerous if not done correctly. A heavy equipment mover can help with small safes, but there is always the risk of damage or harm. For safe removals, contact Benn Lock and Safe Ltd's skilled team of safe removal and installation specialists.
We have the necessary experience, personnel, and equipment to complete the task. By depending on our experts, you can protect yourself from injury and keep more money in your wallet instead of spending it on repairs.
Benn Lock and Safe Ltd. welcome you. For over 45 years, our family-owned and run business has sold and serviced safes in Peterborough and the surrounding areas. We provide safe installation, removal, and repair for all types of safes.
When Additional Security Is Required.
Despite your greatest attempts to safeguard your belongings, fire, flood, or robbery might compromise your vital records and valuables. In a safe, you can keep essential documents and things safe. Benn Lock and Safe Ltd provide safe sales and services to ensure the safety of your valuables. Safe sales and installation of all varieties.
If you need a robust safe, we have a variety of high-quality safes to choose from. For expert installation, we also provide Nationally Qualified Locksmiths. We have a large selection of high-quality safes and experienced locksmiths for professional installation if you require a new safe.
It is critical to examine what additional services you will require when acquiring a safe for your home or business. Rather than buying online, it is advisable to rely on a local safe provider like Benn Lock and Safe Ltd to ensure your needs are met with understanding and your safe is well cared for. The advantages include professional safe delivery and installation, as well as future maintenance, service, and repair.
To ensure the safety of installation and repair.
Benn Lock and Safe Ltd has over 45 years of experience supplying and installing new and used safes around Peterborough and has the skills and equipment to get your safe installation done correctly. Secure installation is a complex and often hazardous task.
Every work is distinct and necessitates its own well-thought-out plan. Some things are better left to the experts. Contact the specialists at Benn Lock and Safe Ltd if you want to install a safe in a new place. We have installed safes of various sizes, ranging from floor safes to armoured doors and safes weighing up to 9,000 pounds.
Just because you had to open the safe to collect stuff does not mean your safe has outlived its usefulness. The vast majority of the time, a cracked safe can be fixed to insurance standards. We provide a thorough safe repair service. In addition to safe cracking, we can recover your valuables and restore your safe to its original state.
A new safe can also be installed. Regardless matter the type of safe you hold, our safe cracking services can quickly return its contents to you! Our expert technicians can handle everything from burglar safes to data safes. If you need the best safe cracking services in Peterborough, contact us now at (01733) 55 27 28 or on our website.
We provide safe cracking in Peterborough and around Cambridgeshire.
Our skilled safe locksmiths are highly competent to conduct the following safe cracking services: safe combination manipulation, safe cracking, safe opening, safe maintenance, safe repairs, safe installation and delivery, safe removal, and safe relocation. Throughout Cambridgeshire, we provide an emergency safe opening service.
Our safe cracking experts will open and fix your safe, whether it is a combination safe, digital safe, mechanical key safe, or biometric safe, and we promise that our safe repair service will restore the original manufacturer's quality and security. And, for your peace of mind, we promise that if we are unable to unlock your safe, you will not be charged.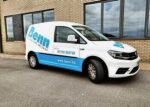 Benn Lock and Safe Ltd are safe cracking experts. Benn Lock and Safe Ltd is here to help if you require skilled safe cracking. We know the area, the people, and the people know us with over 45 years of experience in the Peterborough area. We provide a full range of locksmith services, including safe installation and emergency locksmith services.
Our mobile locksmiths and safe crackers are quick and pleasant, and they take pride in providing you with complete satisfaction. Call us for a free estimate and an honest price on business, residential, or safe locksmith services. Our locksmiths have years of expertise and know how to unlock a safe, so we are not new to this sector.
For a quote, please contact our staff right away. All we need is the model, weight, and information on where it is now and where you intend to install it soon. We are delighted to provide the same quality of service for safe removals as we do for new safe installations. Benn Lock and Safe Ltd will deliver or transport and install any safe, whether it is one of ours or one you purchased elsewhere.
We have the expertise and talent to complete the project correctly and with great care. If you have a large floor safe and want to relocate it to a different room or floor in your house, office, or other location, contact Benn Lock & Safe Ltd.
Every installation is unique, and we employ various tools for each one. A stair runner is sufficient for a flat that steps can only reach. A gantry lift or, for example, a crane can be utilised to transport the safe to the first story via a balcony. These initiatives are budgeted ahead of time.
Additional safe services.
Benn Lock and Safe Ltd is a professional safe-cracking company in Peterborough that serves businesses, households, and industrial buildings. We are the best in the business and can access virtually any safe or vault. Our crew is made up of highly skilled individuals that have been cracking safes for many years.
We only utilise the most up-to-date tools and technology to open your safe fast and efficiently, so you don't waste time or money. Give us a call if you need assistance opening your safe. As a safe shop, we also sell a wide variety of safes. So, if you're in the market for a new safe, we can assist you in finding the ideal safe for your needs.
Consistent use, exposure to the elements, and a variety of other variables can all deteriorate your company or home safe over time, jeopardising its ability to keep valuables safe within. In such cases, it is critical that you contact a reputable professional who can assist you with safe repair and unlocking.
At Benn Lock and Safe Ltd, our security professionals can supply you with high-quality secure repair services for any form of security damage. Furthermore, our company provides skilled safe cracking services for circumstances in which you are unable to unlock your safe using conventional methods. Rather of risking harm to your safe by applying pressure, we adopt a skilled approach to gently unlock your safe without hurting it or the contents within.
The best areas in your home to install a safe.
Safes are an essential security element for protecting your important assets such as cash, documents, and other valuables from thieves. Unfortunately, some safes may not work properly or may have defective locking mechanisms. Fortunately, our Peterborough team specialises in opening any safe, whether classic or automatic.
If a safe is broken into, we will dispatch a specialist to your Cambridgeshire location as soon as possible. Furthermore, we offer skilled and dependable safe cracking services to gain access to your safe. So, if you require high-quality locksmith services in Peterborough, contact us right away!
There are several really dangerous areas in the home where a safe installation is not advised. We always advocate selecting a site other than the master bedroom. This is typically one of the first locations where robbers check for safes.
Stay away from the garage! It is frequently one of the most vulnerable parts of the house. It is relatively easy to pilfer and remove safes from garages that are left unsecured and open.
We transport and distribute safes even if you did not purchase them from us.
Large safes are robustly constructed. You want something that will keep criminals, fires, and curious children away from your valuables and essential documents. It is advisable to have a professional safe mover deliver and set up your safe so that it is immediately ready to use. Consider the advantages of delegating this difficult task to a professional.
One of the most stressful aspects of buying a safe is figuring out how to transport it to your house or workplace and install it. Safes are heavy, and moving one on your own can be risky. Although you may have the necessary tools and a few of strong men to assist you, we recommend hiring professionals to deliver and install your safe. When you hire Benn Lock and Safe Ltd, you get the benefit of our years of experience carrying and installing safes.
Benn Lock and Safe Ltd 13 St. Davids Square, Fengate, Peterborough PE1 5QA
Fast Response Time Guaranteed on (01733) 55 27 28
The post Safe installation and repair in Peterborough and Cambs first appeared on The Marketing Tutor.
The post Safe installation and repair in Peterborough and Cambs appeared first on https://gqcentral.co.uk