OMBRE BROWS

An ombre or powder brow is done with a machine, just like a typical tattoo. In contrast to a regular tattoo, the colour is applied much more superficially to create a delicate, powdery appearance. The result is a more defined brow, and who doesn't enjoy a strong brow?
Ombre brows are a natural approach to achieving more prominent brows without using cosmetics daily.
This brow tattooing technique is ideal for oily skin, which loses its definition when using feather strokes. With your new brows, this treatment helps you look and feel younger.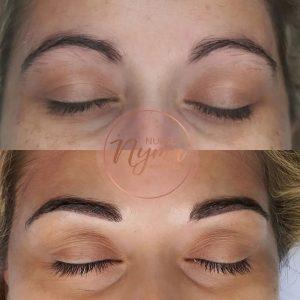 COMBINATION BROWS
Combination brows are a cross of Feather Touch and Ombre Brows. You will benefit from this in both ways. This approach results in a natural-looking but defined brow. You can choose between a bold and a delicate mix. This technique can be customised to achieve the desired aesthetic.
OMBRE BROW TATTOOING WILL CHANGE YOUR FACE.
Eyebrows are one of the most underappreciated and overlooked facial elements, but the form, width, and definition of your brows may practically change the look of your entire face.
If you're seeking eyebrow beauty ideas after years of plucking, scars, or just a lack of ideas, eyebrow tattoos could be the answer.
So you've decided to get a brow tattoo? If so, you're on the right track to a new look and more extraordinary uniqueness. However, getting your brows tattooed isn't the end of the story. Choosing a style of eyebrow tattoo that best suits your face shape and brings out your look is perhaps the most crucial step.
You should be aware that not every brow style will complement your face and attitude. Shapes vary from individual to person. For some, plain and straightforward brows are preferable, but others prefer dark, bold, and prominent lines.
HOW SHOULD I GET READY FOR MY EYEBROW TATTOO SESSION?
The skin should not be burnt or in the process of healing or regeneration prior to treatment.
The following treatments should be avoided thirty days before treatment:
Fillers and muscle relaxants
Treatments with fruit or lactic acid
Laser therapies
Chemical peeling
Sun exposure is excessive.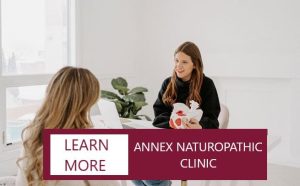 WHAT HAPPENS AFTER MY EYEBROW TATTOOING TREATMENT?
Following brow treatment, you may have any of the following indications and symptoms:
Scabbing, if this occurs, avoid picking at the scab! It will naturally come off.
Itching signals that the healing process is well underway! When you sense this sensation, try not to touch your brows.
Redness that goes away after a few days.
We will supply you with an aftercare kit as well as the following instructions:
On the first day, gently cleanse your brows in the morning and evening with lukewarm water without rubbing. Only use clean hands to touch the area, and apply the aftercare lotion with cotton balls or fingertips as indicated.
Avoid saunas, swimming pools, brow makeup, sun tanning, and cosmetic treatments for the first seven days.
When sunbathing, use SPF to keep the colour as vibrant as possible.
When you initially have your brows tattooed with us, they may appear darker than intended; nevertheless, this is typical, and they will lighten over time. They may then vanish completely, but the pigment will return with time. After four weeks, you'll return to the studio for a touch-up. We can evaluate if any areas of skin have not fully accepted the pigment or if anything needs to be modified during this consultation.
DOES EYEBROW TATTOOING HURT?
It can be a little unpleasant, but most clients only experience a minor scratching sensation in the days following treatment. But don't worry; this will not endure.
CAN AN EYEBROW TATTOO BE REMOVED?
No, it does not. It typically lasts around two years before gradually fading. The cosmetic brow tattoo is not as deep as a body tattoo, and your brows will gradually fade as your skin regenerates, and you can have them fixed up as needed. Some may be disappointed because they want a lasting answer. But think about how much brow trends have altered since you had your brows done? After a year or two, you might prefer a new shape or have coloured your hair darker and wish to match. If brow painters utilised a permanent process and pigments, the colour would fade, but it would fade to a red or blue colour that no one likes on their brows!
TATTOO STYLES FOR THE EYEBROW
Many people connect eyebrow tattooing with dramatic and artificial results, but with the introduction of semi-permanent tattooing, ladies may now enhance their brows in a very delicate, natural way.
We've chosen five eyebrow tattoo styles that many Australian women think are the best and most popular. Before you go to your local cosmetic tattoo studio, consider these recommendations.
TATTOO DESIGN FOR THE EYEBROW
A standard brow design is ideal if you want to opt for a simple and understated style. Beauticians argue that this is the most straightforward design to execute while producing flawless results.
Looking for an eyebrow tattooing in Brisbane?
Visit us at Nurse Nyma for your Ombre Brows

We can make your brow fantasies a reality! Book your free consultation online or contact us at 030000.
The post Ombre Brows The Best Brow Tattooing Method appeared first on https://libraryola.com
The post Ombre Brows The Best Brow Tattooing Method appeared first on https://gqcentral.co.uk