A Guide to Luxury Travel – Unleash the Potential of Your Budget
For a minute, close your eyes and imagine sipping a cold drink and basking in the sun on a postcard-perfect beach. Another option is a spa treatment at a five-star resort surrounded by lush greenery. Many travel individuals discount the potential of enjoying a great experience because they think it's out of their price range. However, with little forward planning and resourcefulness, it is possible to experience the joy of a luxury vacation without totally emptying one's bank account. In this piece, we'll show you how to stretch your trip budget as far as it can go without sacrificing the high-end experience you deserve.
1. Plan Ahead and be Flexible
Careful preparation before leaving is the key to having a fantastic trip without going into debt. Foremost things foremost, settle on a destination and departure date well in advance. Research is crucial at this time. If you want to save money on your vacation, you should try to go during the shoulder seasons or off-peak times of the year. Your ability to be flexible with your vacation dates might result in significant cost savings. Traveling to other, less expensive destinations providing similar experiences is also something to consider. If you use this approach, you may make your money go as far as possible while still enjoying life to the fullest.
2. Utilize the Power of Online Booking
The internet has revolutionized our travel since it provides instantaneous access to various information. Use travel-specific search engines and other online resources to get the lowest rates and most attractive deals. Search engines like Expedia, Kayak, and Skyscanner can locate cheap flights, hotels, and vacation packages. To get the most out of any last-minute deals or flash sales, it's a good idea to follow travel companies on social media and sign up for their newsletters. These online assets are like a hidden treasure chest full of potential savings.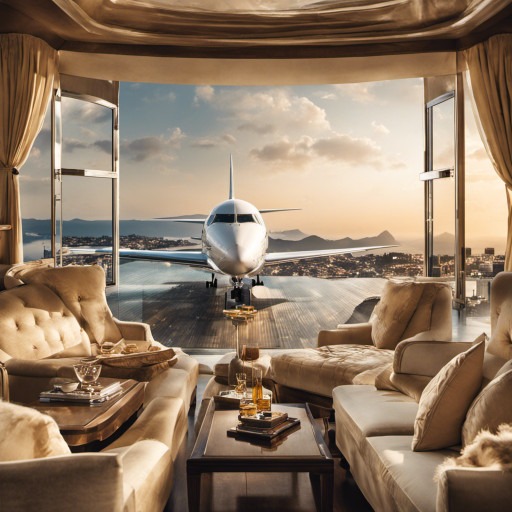 3. Embrace the Sharing Economy
The sharing economy has profoundly impacted the tourism industry in recent years, giving customers more affordable options to the traditional hotel and transit systems. Websites like Airbnb, TravelBtoZ, and HomeAway have made it possible for vacationers to stay in private houses or apartments at a price that is much lower than that of a premium hotel. You may save money and have a more authentic experience if you learn about the local culture before you visit a new place. Similar to how taxis and rental cars might be prohibitively expensive for some, ridesharing services like Uber and Lyft provide an affordable and handy alternative.
4. Prioritize and Allocate Your Budget
If you want to travel in comfort but on a tight budget, setting your priorities in advance is crucial. First, you must prioritize your wants and needs before allocating your resources effectively. Many would rather spend their money on spa treatments and fine eating establishments, while others would rather stay in the finest hotels. Spending more time deciding where to put your money will give you the greatest return while spending less time doing so will give you the best of both worlds. When you do it this way, you won't have to give up any of the luxuries that are most essential to you.
5. Take Advantage of Loyalty Programs and Rewards
Many hotels, airlines, and travel companies provide loyalty programs or incentive systems that may be quite beneficial to frequent guests. You should join these programs whenever possible since they often give members with perks like loyalty discounts, hotel upgrades, and early entry to events and other exclusive events. You may also earn points towards free flights, hotel stays, or even a monetary bonus at the end of the year with the help of the travel rewards programs included with some credit cards. If you utilize reward programs and awards wisely, you may upgrade your luxury travel experience without dramatically raising your budget.
6. Explore All-Inclusive Packages
All-inclusive packages might be a great option for those who want to travel in style without breaking the bank. Packages are provided to clients for a set price, and they often include lodging, meals, drinks, and a wide range of activities. If you go for an all-inclusive package, you won't have to worry about any surprise expenses. In addition, many of these packages include access to exclusive resort facilities and activities that would cost more to book alone. To receive the best value, you need to compare all the available packages carefully.
7. Be Open to Unique Luxury Experiences
Luxury is not just defined by things like Michelin-starred restaurants and hotels with five stars. Seize the opportunity to do something out of the ordinary and indulgent that might not break the bank. Look for the area's "hidden gems," the hotels and restaurants that feel like a secret, and the cultural events that provide a sense of high culture without breaking the bank. Finding hidden gems in the area where you're staying may often lead to a more authentic and memorable luxury experience.
8. Enjoy Free or Low-Cost Luxuries
There's no hard and fast rule that says extravagant pursuits have to break the bank. Find out what low-cost or no-cost attractions there are to enjoy at your destination. This area has no shortage of activities, from hiking in beautiful landscapes to shopping at quaint boutiques and strolling through beautiful gardens. There are many wonderful things to do and see on this globe that won't break the bank. Incorporating these activities into your routine can provide you with memories that money can't buy to complement your other luxurious pursuits.
A lavish vacation is available to more than just the rich. Careful planning, the use of online tools, setting financial priorities, and exploring alternative options may help you unleash the full potential of your budget and have a wonderful luxury holiday without compromising on quality. All of this is doable if you look into your many possibilities. If you employ these strategies and have an open mind about experiencing the unexpected, you may create memories that will last a lifetime and enjoy the finest in luxury travel without breaking the bank. Therefore, embark on a journey into the lap of luxury while following your budget.
The post How To Do A Luxury Holiday On A Budget appeared first on https://gqcentral.co.uk
The Article How To Do A Luxury Holiday On A Budget First Appeared ON
: https://ad4sc.com