Tradie business coach – How to find the best one!

Let's dive into tradie and builder coaches and how to find the right one for you and your business.

If you are a Trade or Builder running a business – Work with a business coach that has hands-on experience with exactly what it is that happens within your industry.
Tradie Business Coach
Did you start your business big ambitions and dreams?  But, unfortunately, many of those dreams fall by the wayside once you start growing your business.
The reasons are usually lack of focus, lack of direction, lack of skills in key business areas, lack of time and perhaps a lack of cash flow.
It's fair to say that lack of planning in all the areas that should make your trades and building business great has a lot to do with where you are now.
Gain a clear understanding of what you want from your business, and then we'll help you create a plan to get your business into the shape it needs to be in to achieve the lifestyle you dreamed of when you started your business.
Learn how to control your time and save 10 hours a week in a supportive group coaching environment.
Are you frustrated that your team can't be productive without your constant attention?
Do you struggle to find time to do the work you know you should be doing to grow your business?
Are you missing out on time with your partner, family and friends because of your trades or building business?
Are you neglecting your health because you simply don't have time?
If you answered yes to these questions, it might be time to look at ways to improve your tradie business.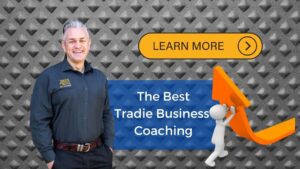 When you have more time , you can focus on the money making activities that drive your business forward, such as quoting, following up on quotes, invoicing, marketing and more.
Tradie Business Coaching Program
Are you a plumber, electrician, builder or in a similar field such as landscaping or pest control?
A specialist tradie business coaching program will give your decisions and actions the business acumen you need to grow and expand. At the same time, it reduces the demands on your time and the workload that usually comes with running a growing business.
The truth is that not all businesses benefit from coaching.
And it's just as important for us as it is for you to know that we can deliver results.
That's why it is always important to get to know the business coach that you want to work with.
Set up a phone call meeting and listen to what they have to say and how interested are they in your business.

These days, when business owners talk about the key to a company's success, the word "culture" often comes up.
For this reason, business coaching sessions for tradespeople today often focus on building a specific culture based on the company's vision and goals. 
Building the right team culture is a lengthy process. 
Therefore, a business coach advises a tradesperson to start by identifying and practising an ethical company culture to internalise this culture. 
Building a solid company culture is time-consuming and complex, but there are a few reasons why it is worth the effort.
Higher performance levels 
In companies with a strong culture, employees are often motivated and willing to perform higher, resulting in better quality products or services. This is because when a company culture is established, employees or team members feel valued and will, in return, give equal importance to their work. For example, a craft business can make the work environment as positive as possible for all team members by fostering a culture of reciprocity and helping each other to complete tasks more efficiently. 
Strong communication
Everyone knows that communication plays a significant role in the success of a business, but it is not easy to establish an open and honest line of communication between all team members. 
Having a solid company culture can improve alignment between team members and enable more effective communication and problem-solving.
By encouraging team members to express their thoughts and feelings about all aspects of the business, they are empowered because they feel their ideas are valued. Another benefit of strong communication built on company culture is that internal disputes can be resolved more easily because members can talk calmly about their feelings without fear of retaliation. 
Employee retention
Corporate culture plays a significant role in retaining employees over a long period. More than compensation and benefits, it is a culture that makes employees stay with a company these days. In the trades industry, especially plumbing companies, replacing employees is expensive and time-consuming. By improving your company's culture and promoting employee retention, you can increase employee retention and avoid excessive staff turnover.
Building a brand identity
When a company culture is established internally among team members, it is normal for team members to bring it when delivering their services. For example, if the culture of a plumbing company is to work with a smile on their face, this culture is ingrained in the character of the plumbers.
The character, attitude and quality of their work will reflect the internal workings of the plumbing company when they go to their customers. 
Good feedback about the plumbers' character and work ethic is vital to building a brand identity. This means that customers can easily recognise the positive qualities of your trades business.


Our coaching and mentoring services are tailored exclusively to trades and builders.
The other areas of the course are available for you to come back to when the most pressing areas of your business are under control or managed better.
What you will learn:
    Building the foundations and vision of your business

    Understanding a successful mindset

    Planning for business and personal success

    Selling and marketing your business

    Setting up work systems 

    Developing strategies and procedures

    Getting a grip on finances

    Building healthy relationships with staff and customers

    Successful leadership

    Improved business and resources

What you get:
 Access to our online training portal

A workbook packed with professionally designed business templates, forms and exercises.

Access to an exclusive Facebook group where you can ask questions and collaborate with Athol and other tradespeople

Future member-only benefits, including support and resources
We Stand Behind Our Program

Whether through our online training program or a 1:1 consultation, we guarantee to help you:
Increase Profits

Make more money and increase your profits by 50%. Our clients experience an average profit increase of 75% in the first 12 months of working with us.
Gain Control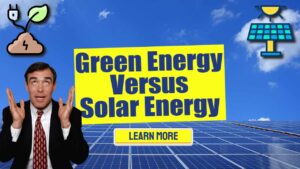 Set up unbeatable processes that allow your business to operate effortlessly without you. 
Our clients allow themselves to schedule free time in their business.
Some will have every Friday afternoon off work or book regular holidays.
Get Off The Tools

Get off the tools and enjoy owning your own business's proper flexibility and lifestyle. Our clients step off the tools and take on authentic leadership roles within the first 12 months they work with us.



Maintaining cash flow
What sets us apart from other business coaches is the ability that we never give up.
Even in extreme circumstances and always look for another approach if the current one is not working.



Business Coaching for Trades
Are you looking to grow your business, solve cash flow problems, increase your profit margin and get away from tools?
We can help you solve these problems for your business by showing you how to take control of the future of your business.
We also have a Youtube channel you can follow

How we get started with you

We review the current state of your business, looking at issues around cash flow, staff, finances and workflows.
Before we scale your business, we need to ensure you have a solid foundation. But, unfortunately, trade businesses often have problems that cost revenue and profit. 
These problems make it difficult to see how growing the industry is possible.  
Let's face it, you may be very good at what you do, but you've never really been taught how to run a business that can grow. So it makes sense to get help from an expert.
The Processes for growing your business
Now that your business is well set up and running smoothly with no cash flow issues, we can focus on scaling your business. This will lead to more jobs, more efficiency and more employees.
This is an exciting time for your business because we are working towards getting you off the tools and because growing a successful business means more profit and the satisfaction of employing more people.
Get off the tools and
Taking on a different role
Getting out of the trade means something different to everyone. The ultimate goal for many tradespeople who have worked hard on their business for a long time.
We will develop a strategy tailored to your needs, depending on how involved you want to be in your business. Most tradespeople still want to control their business, and we will ensure that you have the necessary entrepreneurial skills.
The complete business program for tradies.
Our online training program is designed to ensure your success. It takes you through our proven step-by-step process to make profits, gain control and move you away from tools. 
Whether you're starting a new business or growing an existing one. Trades and builders program is designed for tradespeople who want to take their business to the next level. 
It is developed from 20 plus years experience.
Over 20 years of experience and research has gone into developing the trades and builders program to create a complete step-by-step process for success in your tradie business.
We have the measures to give you and your family the time and lifestyle you deserve.
The convenience of our online training program ensures you can divide your time. You can work on the business and keep up with your personal interests and your family too.
The simple video tutorials and downloadable workbook allow you to set your learning pace. 
So you can learn what you want when you want.
There is nothing more frustrating when starting a program and work through areas that do not apply to your current situation.
The Trades and Builders program at BusinessSight is all about your tradie business and how we can support you now to get you some results quickly. You can see our tradie business coaching website at https://businesssight.com.au/

The post How To Choose The Best Tradie Business Coach! appeared first on https://alef3.com
The post How To Choose The Best Tradie Business Coach! appeared first on https://gqcentral.co.uk